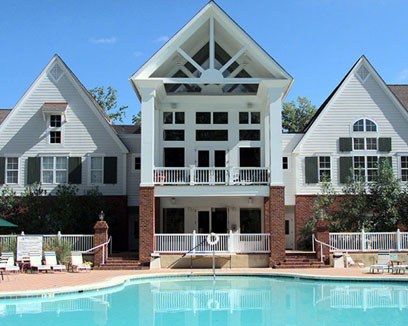 1-Bedroom
Book the week of 04/20/2019-04/27/2019 for only $298
Book the week of 04/27/2019-05/04/2019 for only $298
2-Bedroom
Book the week of 04/20/2019-04/27/2019 for only $298
Book the week of 04/27/2019-05/04/2019 for only $298
King's Creek Plantation is a scenic vacation property set on rolling hills in York County, Virginia. Colonial Williamsburg is only three miles away while Yorktown and historic Jamestown are only 11 miles from the resort. Tennis courts and picnic areas with barbecue grills are conveniently located throughout the plantation. This private resort also features a clubhouse with heated outdoor pools, children's playground, and jogging trails. On top of elegant and roomy accommodations, a modern indoor aquatic center equipped with an indoor lap pool, hot tub, separate men's and women's locker rooms, sauna and a gym with state-of-art Cybex equipment are also available to guests. The resort's location is also convenient for those who wish to visit and experience all that Williamsburg's Historic Triangle has to offer. Also nearby are the Williamsburg National Golf Club, WaterCountry USA and Busch Gardens.
---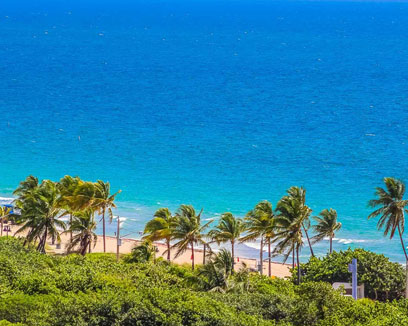 1-Bedroom
Book the week of 04/20/2019-04/27/2019 for only $298
2-Bedroom
Book the week of 04/19/2019-04/26/2019 for only $298
Book your next vacation at Fort Lauderdale Beach Resorts and enjoy the home away from home feeling this resort offers. This newly remodeled resort is conveniently located between the Atlantic Ocean and the Intracoastal Waterway. Chill out at the famous Fort Lauderdale Beach, located just a block from the resort. Lets not forget about the excellent resort amenities such as the outdoor pool, spa, sauna and hot tub. We hope to see you at Fort Lauderdale Beach Resorts.
---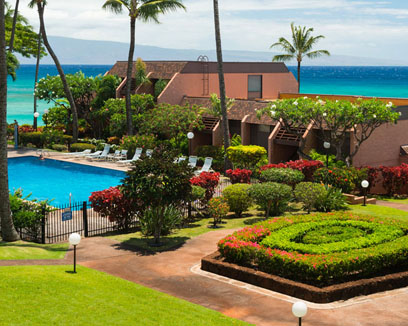 1-Bedroom
Book the week of 04/19/2019-04/26/2019 for only $298
Book the week of 04/26/2019-05/03/2019 for only $298
The Kuleana Club boasts a wonderful oceanfront location on the pristine coast of Maui, with a beautiful panoramic view of the Pacific Ocean and the nearby Molokai and Lanai Islands. The resort features a large heated swimming pool, a private snorkeling cove, barbecue areas and beautiful ocean views. Kuleana is like no other resort in Maui, with nearby shopping, restaurants and entertainment. This rare gem sparks the beauty of the tropics that aloha can only provide.
---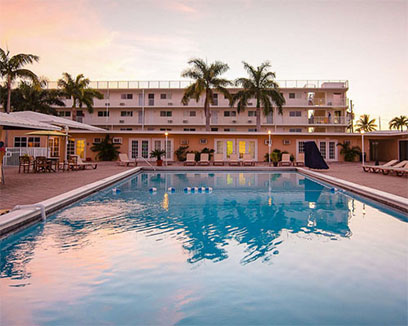 2-Bedroom
Book the week of 04/20/2019-04/27/2019 for only $298
Skipjacks is a place you bring your kids, the boat and relax at our Marathon Florida Keys resort. Our resort provides a tropical and picturesque scenery which includes an amazing poolside Tiki bar, 54-slip marina and a restaurant that serves the keys freshest seafood around. Let Skipjacks be your memorable family-friendly vacation and romantic getaway this year. Our stunning views and undeniable amenities will make this vacation one to remember.
---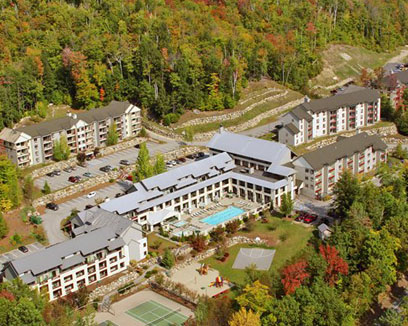 3-Bedroom
Book the week of 05/05/2019-05/12/2019 for only $298
In the heart of the White Mountains, bordering 750,000 acres of National Forest, Pollard Brook provides guests with many activities year long. Schedule a round of golf, or take a guided covered bridge, waterfall or authentic general store tour with the on-site Adventure Concierge. Other amenities include indoor and outdoor pools, playground, basketball, volleyball and tennis courts, sauna, spa/hot tub, and fitness center.
---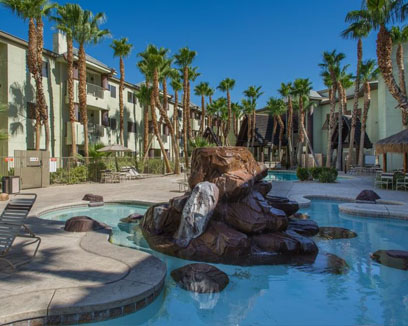 2-Bedroom
Book the week of 06/01/2019-06/08/2019 for only $298
Tahiti Vacation Club is located just three miles from the Las Vegas Strip. Tahiti Vacation Club brings South Pacific theme to Las Vegas complete with a thatch porte cochere. The resort has tropical pool cabanas, tropical landscaping, a putting green and two sand beach swimming pools. With a vast array of amenities you are sure to feel like you are relaxing in the tropics with the excitement of Las Vegas nearby. Resort has free shuttle to the Las Vegas Strip.
---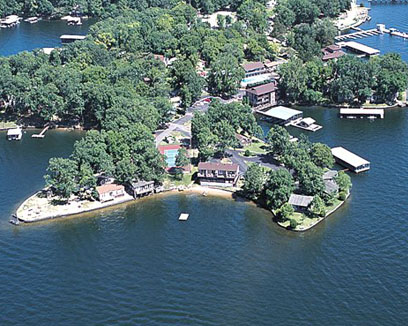 Studio
Book the week of 08/09/2019-08/16/2019 for only $298
This is the place for boating and fishing enthusiasts! A natural gravel beach, several boat docks, and fishing piers dot the resort's shoreline, spanning almost a mile. Back on land, you can sun by the outdoor pool or enjoy the indoor pool and hot tub. If you're feeling more energetic, play a game of tennis, basketball, or volleyball. In addition to the resort's own activities, you'll find many fun attractions within a short drive.
---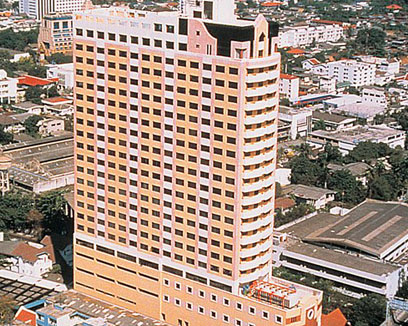 Hotel Unit
Book the week of 08/24/2019-08/31/2019 for only $298
This 24-storey newer urban property is a good home base to explore lively Bangkok, known locally as Krung Thep, or "The City of Angels." Keep up an active pace at the fully equipped fitness center, go for a soothing session in the sauna and jacuzzi, or if you prefer your leisure with a view, at the elegant outdoor swimming pool located on the top floor you can sunbathe and enjoy food and refreshments as well as panoramic views of lively Bangkok. At mealtime the on-site restaurant offers a variety of flavorful international cuisines.
---