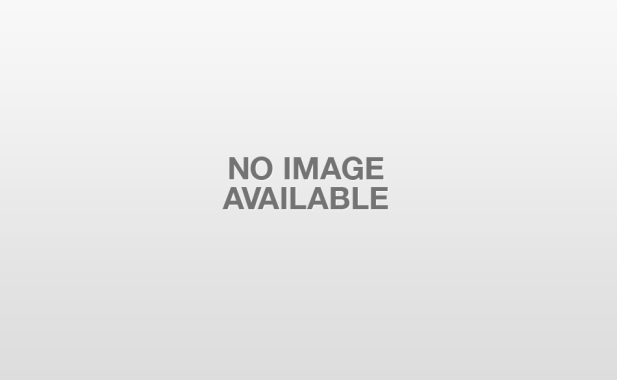 Great Adventures & Exciting Activities in the Pocono Mountains
Nestled in the northeastern part of Pennsylvania, the Pocono Mountains have been a getaway destination for decades.
Nestled in the northeastern part of Pennsylvania, the Pocono Mountains have been a getaway destination for decades. With some amazing natural resources and attractions, this area offers something during all seasons of the year. In the spring and summer, travelers can hike a number of trails, fish the many lakes and streams, kayak, boat or swim. The fall offers some of the most beautiful foliage in the country, the rolling mountains are set ablaze with beautiful leaves changing colors. In the wintertime, the area offers skiing at a number of resorts in the area. No slouch to technology, the area has since become a great area for gaming as well.
---
Featured Destinations
Woodfield Manor
Cresco, PA
Travel to the heart of the Poconos and enjoy a stay at Woodfield Manor. Peace and quiet can be found at the heated outdoor pool and kiddie pool with an ADA compliant pool lift or travel two miles for some fun and excitement at Mount Airy Resort & Casino.
---
Snow Ridge Village
Lake Harmony, PA
Snow Ridge Village located in Blakeslee, Pennsylvania is part of the famous Pocono Mountains. No matter what season your traveling in, there is always something to do.
---
Things to Do in the Pocono Mountains
Golfing -


Home to some of the most picturesque courses in the northeast, the Poconos are an ideal destination for the avid golfer. With over 15 courses near our Sundance Vacations properties, travelers can hit the links and never play the same course twice, unless of course they wanted to. For those that want to just putt around, there are also a number of mini-golf courses in the area.
Casinos and Waterparks -
The Poconos have always been a booming resort area, but now with the addition of a number of Casinos and Waterparks (both indoor and outdoor), travelers are again finding more reasons to come back to the area. Three major casinos in the area allow for gaming, dining, shows and even some horse racing. Find more info about the Mt. Airy Casino here: "Mt. Airy Casino". In the waterpark department, the Poconos now have over 5 major waterparks to cool off in.

Historic Jim Thorpe -


If you are looking for a unique small town experience, Jim Thorpe is the place for you. With Train rides through the mountains, bike rentals, historic tours, a number of small, local shops and restaurants, this town is easy to get lost in for the day. Consider taking the train ride in the fall for a great foliage tour.

Bushkill Falls -

Billed as the "Niagara of Pennsylvania," Bushkill Falls is a natural park with hiking trails, fishing, boating and of course, a 100 ft. natural waterfall. With eight total waterfalls and a number of trails, travelers can easily make a day of this attraction and get back to nature. Visit their website here: "Bushkill Falls"

Pocono Raceway -


Located in the Pocono Mountains, this racetrack has been around since 1971. Currently the "Tricky Triangle" hosts two NASCAR Sprint Cup events, two ARCA Racing events, a NASCAR Truck race and an IndyCar race. Along with those major events, the raceway also holds smaller races and community events too. Visit their website here: "Pocono Raceway"

Hiking -

There are a number of State Parks, hiking trails and scenic areas all over the state of Pennsylvania. The Pocono Mountains are home to some of the best of these, including the Delaware Water Gap. Once autumn sets in, the mountains are set ablaze with some of the most beautiful colors as the leaves put on a show for our travelers.

Skiing -


The Pocono Mountains have an abundant amount of amazing ski resorts. There are over six within a short driving distance from any of the three properties we offer in the Poconos. Check out Shawnee Mountain, Big Boulder Jack Frost, and Camelback Mountain Resort. With so many choices you can be sure that you will have plenty of options when it comes to shredding your way down the mountain.
The Pocono Mountains are one of those all-year destinations. So depending on what time of the year you are going will definitely effect what you bring along. During the warmer months it can get up into the 80's and 90's, but will generally be in the comfortable 70's. Bring along a few pairs of shorts in the summer, but don't forget a few pairs of long pants as the nights can be a bit chilly. You may also want to bring a sweatshirt or light jacket too. In the winter months, it can get pretty darn cold and snowy. Suggestions will include: a warm winter coat, boots, scarf, gloves and hats. If you are going skiing be sure you bring along some thermals, or snowsuits. No matter the time of year, it's a pretty solid plan to have a pair of sunglasses with you, for obvious reasons in the summer, but the sun glaring off the snow in the winter can make for a pain when driving. If you will be doing anything outdoors, remember to bring some bug spray and sunscreen along. Be sure you check out the average temperature list for this seasonally-changing destination.
January
July
August
September
October
November
December
There is not a whole lot of public transportation in the Pocono Mountains. There are some small taxi services, but they are generally only in the area of large cities like Scranton, Stroudsburg and Wilkes-Barre. As most of the attractions are spread out in this beautifully mountainous destination, a rental car could be a great option for you. If you are looking to save some money on that rental car, check out this article on our Sundance Vacations Travel Blog, "Ten Tips for Saving Money on Rental Cars"
Transportation to Destination
Drive to Stroudsburg PA
Drive to Scranton PA
Drive to Allentown PA
Drive to Wilkes-Barre PA
Drive to New York City NY
Drive to Philadelphia PA
Amount of Time
22 Minutes
40 Minutes
57 Minutes
55 Minutes
2 Hours
2 Hours
The word "Pocono" is a Native American word meaning "stream between two mountains"
The area has 150 lakes and 170 miles of river!
The Harry Packer Mansion in Jim Thorpe, Pa. was the inspiration for the Haunted Mansion attraction at Disney World.
Heart-Shaped Tubs were first debuted in the Poconos.
In the winter, Lake Wallenpaupack is transformed into a frozen golf course.