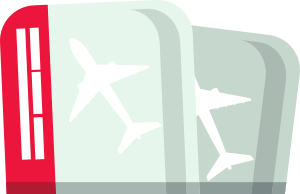 Sundance
Vacations
2023 Winners
2022 Winners
2021 Winners
WEEK 47 WINNER
Name
Julio Betances De Los Santos*
Entered At
Part City Mall
WEEK 46 WINNER
Entered At
LN: Hot Summer Nights
WEEK 45 WINNER
Entered At
Cherry Hill Mall
WEEK 44 WINNER
Entered At
Cherry Hill Mall
WEEK 43 WINNER
Entered At
Maryland Auto Show
WEEK 42 WINNER
Entered At
Leigh Valley Flower & Garden Show
WEEK 40 WINNER
Entered At
Westmoreland Arts & Heritage Festival
WEEK 39 WINNER
Entered At
State Fair Meadowlands
WEEK 37 WINNER
Entered At
Park City Mall
WEEK 35 WINNER
Entered At
Jersey Shore Spring Home Show
WEEK 34 WINNER
Name
Robbie Louise Harris-Vos*
Entered At
LM Morgan Wallen
WEEK 33 WINNER
Entered At
4 Wheel Jamboree
WEEK 32 WiNNER
Entered At
Christiana Mall
WEEK 31 WINNER
From
Jackson Township, NJ
Entered At
Jersey Shore Spring Home Show
WEEK 30 WINNER
Entered At
State Fair Meadowlands
WEEK 29 WINNER
Name
Jacqueline J. Turner*
Entered At
Pittsburgh Zoo
WEEK 28 WINNER
Entered At
State Fair Meadowlands
WEEK 27 WINNER
Entered At
Dave Matthews Band Show
WEEK 26 WINNER
Entered At
Cherry Hill Mall
WEEK 25 WINNER
Entered At
Pittsburgh Zoo
WEEK 24 WINNER
Entered At
Clifton Empanada Fest
WEEK 23 WINNER
From
East Stroudsburg, PA
WEEK 22 WINNER
Entered At
Night Lights Event
WEEK 20 WINNER
Name
Jeremiah Lamar Rutt*
Entered At
Great American Outdoor Show
WEEK 19 WINNER
Entered At
Reading Royals
WEEK 18 WINNER
Entered At
Lehigh Valley Flower & Garden Show
WEEK 17 WINNER
Entered At
Pittsburgh Auto Show
WEEK 16 WINNER
Entered At
Baltimore Bridal Expo
WEEK 15 WINNER
Entered At
Philly Tattoo Show
WEEK 14 WINNER
Name
Joseph Donald Nicolini
Entered At
Bridal Show – Monmouth University
WEEK 13 WINNER
From
Wilkes-Barre Township
Entered At
Kenny Chesney Concert
WEEK 12 WINNER
Entered At
Fashion District Mall
WEEK 11 WINNER
Entered At
Philadelphia Mills
WEEK 10 WINNER
Entered At
ACS Bridal Show - Meadowlands, NJ
WEEK 8 WINNER
Name
Sumner Sarad Rohin Wubbenhorst*
Entered At
Fashion District Mall
WEEK 7 WINNER
From
Feasterville-Trevose, PA
Entered At
Great American Outdoor Show
4 EVENT TICKET WINNER
Entered At
Bloomsburg Fair
TELEVISION WINNER
Entered At
Philadelphia Union Game
2021 GRAND PRICE SWEEPSTAKES WINNER
Entered At
Skyland Stadium
FANTASY VACATION WINNER
From
Tinton Falls Twp., NJ
$1,000 GIFT CARD WINNER
Entered At
PNC Park, Pittsburgh, PA
FANTASY VACATION WINNER
Entered At
Christiana Mall
WEEK 53 WINNER
Entered At
Brooklyn Wine Fest
WEEK 52 WINNER
Entered At
LN Chris Stapleton
WEEK 51 WINNER
Name
Christina Renee Parker
Entered At
Christiana Mall
WEEK 50 WINNER
Entered At
Westmoreland Arts Festival
WEEK 49 WINNER
Name
Arturo Alonso Fernandez
Entered At
Spooktacular Balloon Fest
WEEK 48 WINNEr
Name
Ashley M. Zollbrecht
Entered At
Taco, Beer, Tequila Festival
WEEK 47 WINNER
Entered At
The Great American Outdoor Show
WEEK 44 WINNER
Entered At
Pittsburgh Zoo
WEEK 43 WINNER
Entered At
Christiana Mall
WEEK 40 WINNER
Name
William D. Postlewait
Entered At
The Great American Outdoor Show
WEEK 39 WINNER
From
Greenfield Township, PA
Entered At
Bloomsburg Fair
WEEK 38 WINNER
Entered At
Pittsburgh Zoo
WEEK 37 WINNER
Entered At
Cumberland County Fair
WEEK 36 WINNER
Entered At
Sussex County Fair
WEEK 35 WINNER
Entered At
LN Wiz Khalifa & Logic
WEEK 34 WINNER
Entered At
Cherry Hill Mall
WEEK 33 WINNER
Entered At
Reading Fightin Phils Game
WEEK 32 WINNER
Entered At
Christiana Mall
WEEK 31 WINNER
Name
Leandro Lacerda De Medeiros
From
Mt. Laurel Township, NJ
Entered At
NJ Festival of Ballooning
WEEK 30 WINNER
Entered At
Interstate Wine Fest
WEEK 29 WINNER
Name
Kiley Teulilo Keonaokalani Tatofi
WEEK 27 WINNER
Entered At
ACS Long Island Spring Home Show
WEEK 26 WINNER
Entered At
Christiana Mall
WEEK 25 WINNER
Name
Timothy Eugene Bowersox
Entered At
Senior & Caregiver Expo
WEEK 24 WINNER
Entered At
ACS New Jersey Home Show
WEEK 22 WINNER
Name
Contereaus Antonio Dellard Mikell
Entered At
Pittsburgh Zoo
WEEK 21 WINNER
Entered At
Ronkonkoma Street Fair
WEEK 20 WINNER
Entered At
All Star Craft Beer & Wine
WEEK 19 WINNER
Name
Samuel Timothy Pretz
Entered At
Philly Home Show
WEEK 18 WINNER
Entered At
ACS Baltimore Bridal Show
WEEK 17 WINNER
Entered At
Fashion District Mall
WEEK 16 WINNER
Entered At
Reading Royals Santander Arena
WEEK 14 WINNER
Entered At
Lehigh Valley Auto Show
WEEK 12 WINNER
Entered At
American Bridal Gennetti Manor
WEEK 11 WINNER
Entered At
Long Island Spring Home Show
WEEK 10 WINNER
Entered At
Cavanaugh's Bridal Show
WEEK 9 WINNER
Entered At
Suburban Home Show
WEEK 8 WINNER
Entered At
Pitt Auto Show
WEEK 7 WINNER
Entered At
Park City Mall
WEEK 6 WINNER
Entered At
ACS PA & NJ Bridal Show
WEEK 5 WINNER
Entered At
Jersey Shore Home Show
WEEK 4 WINNER
Entered At
Christiana Mall
WEEK 3 WINNER
Entered At
Greater Philadelphia Spring Home Show
WEEK 2 WINNER
Name
Yeury Jimenez-Sanchez
Entered At
Park City Mall
WEEK 1 WINNER
Entered At
Park City Mall
WEEK 4 WINNER
Entered At
ACS Philly Bridal Show
WEEK 3 WINNER
Entered At
Best Wedding Showcase
WEEK 2 WINNER
Entered At
Super Pet Expo
WEEK 1 WINNER
Entered At
Christiana Mall
Enter For Your Chance To Win $1,000
If you filled out an entry with Sundance Vacations in 2023, you can be the next $1,000 winner! It's as easy as that!
DID YOU: Fill Out An Entry Slip?
ARE YOU: At least 25 years of age with an annual income of $50,000?
If you received a call from Sundance Vacations, call us back at 888-913-9000!
Set up a time to claim your prize at one of our six local offices near you
Fill out a W-9 and Acceptance Form
And receive your $1,000 cash!