You could win a trip to see the New York Yankees at Yankee Stadium.
Sundance Vacations is partnering with the Scranton/Wilkes-Barre RailRiders, to make a lucky fan's dream of attending A New York Yankees game.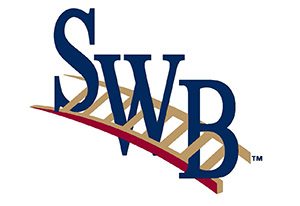 Trip Details:
4 Tickets to a Yankees Game
$50 Gas Card
Hotel Accommodations
RailRiders and Yankee swag bags to show your team colors at Yankee Stadium
---
For more information on our other promotional trip, head over to this page: "Sundance Vacations Promotional Trip Details"
OFFICIAL TERMS, CONDITIONS, & RULES
I consent and request to be contacted by phone (calls may be monitored and recorded), SMS messages, texts, mail and/or emails, by or on behalf of Sundance Vacations, Inc. and its affiliates, agents, contractors at the telephone number(s) and email address(s) provided, however such consent is not a condition of purchase.
ELIGIBILITY: Participants must be at least 25-years of age with a minimum annual household income of $50,000. Sponsor, employees, their immediate family members and individuals involved in any aspect of the Promotion are ineligible. One entry per household will be eligible.
SALES PRESENTATION/GIFT GIVEAWAYS: If eligible, Sponsor may contact you to attend a sales presentation about Sponsor's travel-related goods and services. Attendees at the sales presentation will receive one (1) gift of either (1) 3 nights of hotel accommodations with round-trip airfare to Orlando Florida with each traveler (up to four travelers) receiving one single-day Orlando theme park pass to exciting theme parks, including SeaWorld, Universal Studios, Universal Islands of Adventure, Disney Magic Kingdom, Epcot, Disney Animal Kingdom, or Disney Typhoon Lagoon ($1,500-$1,900 value) or (2) 3 nights of hotel accommodations with round-trip airfare to Las Vegas where each traveler (up to four travelers) will receive one show ticket in Las Vegas to shows including Blue Man Group or Mystère™ by Cirque du Soleil ®, or similar ($1,500-$1,900 value). These gifts, to benefit you, require your time and transportation expense. These gifts and any other Sponsor gifts may require advance reservations, may have blackout dates or limited availability and require a  $240 Reservation Deposit. TRAVELER MUST PAY TAXES, TRAVEL FEES INCLUDING PORT CHARGES AND SECURITY FEES, WHICH VARY BUT MAY TOTAL $138-$149 PER PERSON. Sponsor gifts are not a prize that you have won and are subject to change at Sponsor's discretion.
OTHER: This Promotion is sponsored by Sundance Vacations, Inc., and its affiliates and co-sponsors (located in DC, IN, NJ, and PA) ("Sponsor"). By entering, you agree that disputes related to this Promotion will be governed by Pennsylvania law, and you consent to exclusive jurisdiction thereof by Pennsylvania's courts.